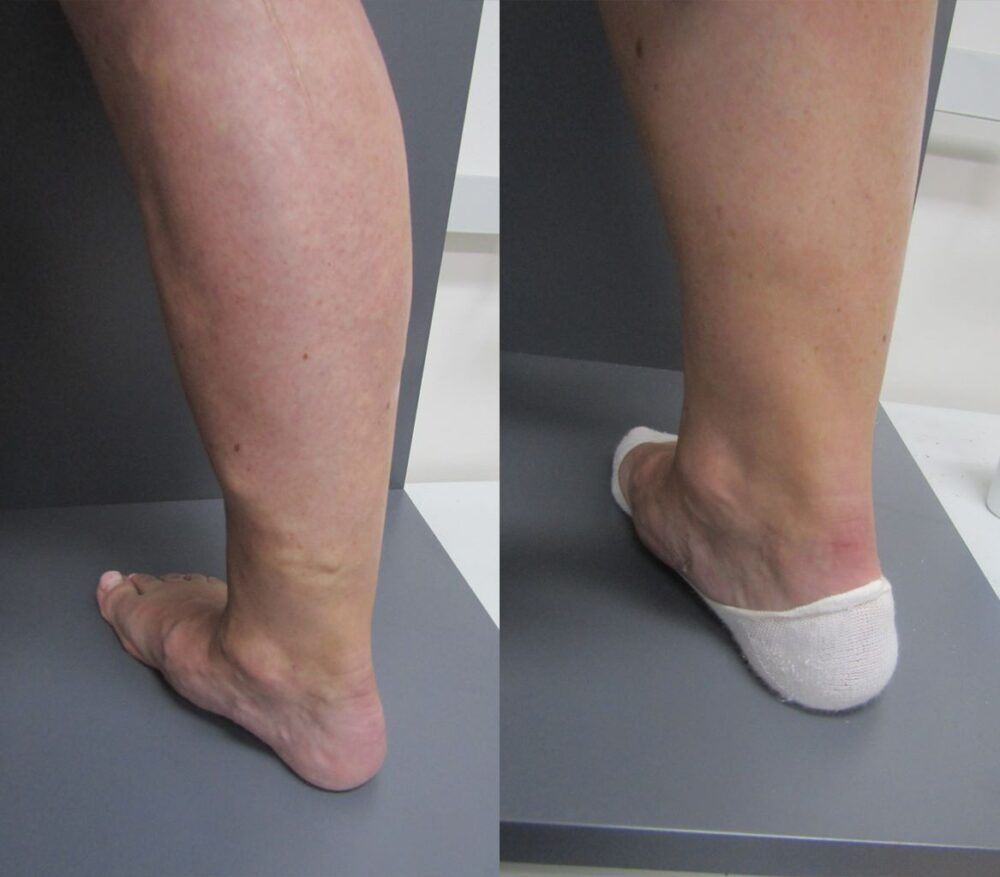 Meet a remarkable patient who found relief from lower leg varicose veins through the expert care of Melbourne's highly reviewed vein doctor. At 60 years old, this vibrant and active lady came to our clinic with a common concern that had plagued her since her mid-20s: varicose veins in her right lower leg. The appearance of these veins became increasingly troublesome after each pregnancy, impacting her daily comfort.
Enduring discomfort by the end of her day, she found her symptoms exacerbated by prolonged periods of standing. Yet she experienced relief when she elevated her legs and allowed herself some rest; these are the classic signs of varicose veins. The worry of enduring these symptoms and the potential health implications of these abnormal veins prompted her to seek specialized care.
Veins Treatment Procedure
Upon a thorough examination by our skilled team, we identified varicosities along her medial right lower leg. To pinpoint the source of these visible veins, we performed a Duplex Ultrasound (DU) examination during her initial visit. Our investigation revealed that the root cause of her surface varicosities was traced back to the Small Saphenous Veins (SSV), nestled deeper within her calf muscles.
Our approach to her treatment focused on addressing the source—the Right SSV. With precision and expertise, we carried out an Endovenous Laser Ablation (EVLA) procedure under local anesthesia. This technique boasts an impressive success rate in treating significant truncal veins, with effectiveness soaring up to 95% when administered by skilled hands. Remarkably, this outpatient procedure allowed her to walk in and walk out, offering convenience alongside its efficacy.
Following her EVLA treatment, our comprehensive care continued with ultrasound-guided foam sclerotherapy (UGFS). Throughout both procedures, our patient demonstrated remarkable resilience, experiencing minimal discomfort and absolutely no downtime.
The image captured eight weeks after two sessions of this treatment cycle speaks volumes. The once-visible veins have faded into history, giving way to smoother, healthier skin. Beyond the aesthetic transformation, the true success story lies in the restoration of her quality of life. Our patient found joy in discarding long-held concerns, embracing shorts and skirts again, and reigniting her passion for exercise.
This patient's journey exemplifies the transformative power of advanced varicose vein treatments, expertly executed by Melbourne's highly reviewed vein doctor. If you're seeking a similar life-changing experience, we invite you to embark on this journey to renewed confidence and comfort with our dedicated team.